Job Fair - Summer 2013
Join us for our Summer 2013 Virtual Job Fair!
UtherAcademy in conjunction with VirtualCon is excited to host the Summer 2013 Job Fair!
Entry to the Job Fair is FREE to all members!
JOB SEEKERS
UtherAcademy Job Fairs are the prime opportunity to see what employees have to offer! Both Real World and Utherverse Virtual businesses who are looking to fill full time, part time, casual and volunteer positions will be on site, and you may be JUST the employee they are looking for! Prepare your resumes, pump up your cofidence and be ready to interact with the Job Fair vendors!
This Event is free to attend, and is open to all current and new-coming members of Utherverse and the Virtual Wide Web!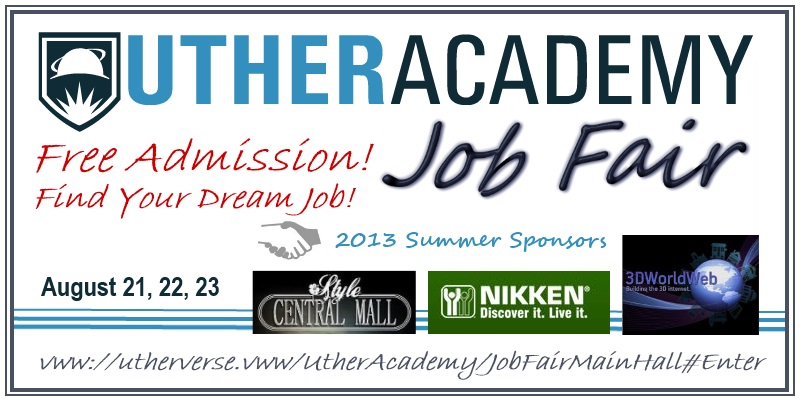 THANK YOU TO OUR PREMIUM VENDORS
LCA Incorporated - Virtual Business
TESTIMONIALS
The Summer Job Fair at the 2013 VirtualCon was such an incredible experience for us. Being that this was our first job fair, we had no idea what to expect. But from the start, to the final minutes, Nicole and the UtherAcademy staff made this a very successful event. In 3 days, we received 82 applications for employment, for 4 open positions. We are in the process of hiring two new employees, and contacting many other prospective ones. So many businesses post forum messages, and bulletins about needing staff for their in-world ventures, when all they would really need to do is join the next job fair! Thank you for allowing us to participate and sponsor this event, and we look forward to being a part of the job fair again in the future!
Ari_Style & Todd73NJ (StyleCentral)
SPECIAL THANK YOU TO OUR SPONSORING VENDORS

Independent Nikken Consultant - Real World Business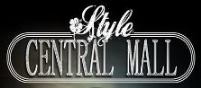 Central Mall - Virtual Business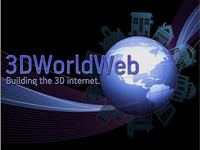 3DWorldWeb - Virtual Business
**All UtherAcademy event and course proceeds are used to fund the UtherAcademy Scholarship Program**